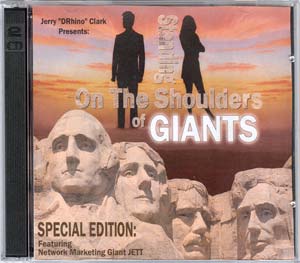 Jett is the Number 1 income earner in his company, the Number 1 enroller in his company and Top in New Business Development.

Now, he has put together a 2-CD set to teach you how to build your MLM business and get you to the top - FAST. Learn from the number 1 builder who has produced the most leaders in his company.

Jett is interviewed by Jerry "DRhino" Clark, a Motivational speaker and dynamic interviewer.

Listening to these discs will give you insight, motivation and inspiration. Go, Go, Go!