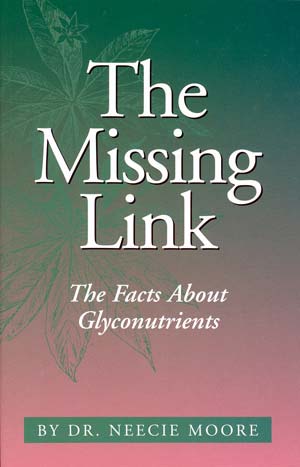 This book documents evidence of the astonishing benefits offered by a new breed of nutraceuticals.

Here's a preview:

In Chapter Eight, you'll learn how supplementing your diet with
glyconutrients could help prevent some cancers.

Chapter Seven will reveal that glyconutrients may have the potential not only to treat, but also to reverse the effects of arthritis.

In Chapter Eleven, you'll find research indicating glyconutrients could increase the appetite of people who are underweight and suppress the appetite of those who are overweight.

Chapter Five will demonstrate that the altered metabolism of the monosaccharides could be the mechanism that causes HIV infection in some people.

Read this book and learn how the eight simple sugars may indeed be the missing link between your current health and a permanent state of optimum wellness in your own life!