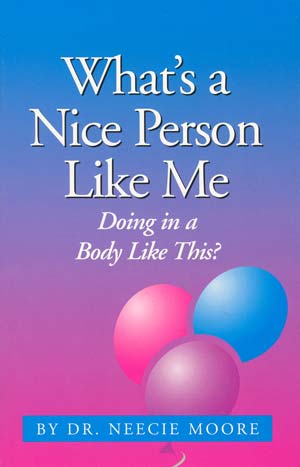 What's a Nice Person Like Me Doing in a Body Like This?

This is the sixth book written by Dr. Neecie Moore on health and wellness. This time she covers the body's economics of weight loss.

Dr. Moore provides positive and enthusiastic answers to questions like:

·Why can't I loose this weight?
·Will I ever regain the energy I used to have?
·What on earth can I do to change the way I look?

She also tells us how to harness processes already at work in all our bodies to accomplish these things with:

·No measuring
·No portion control
·No counting and
·No starving

Give Dr. Moore's program a try for at least 10 days and set yourself on the path to the body that you deserve!