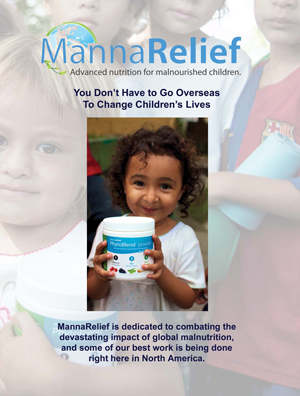 December Sale Extravaganza!
(Quantities Limited)

This 4-page 8 1/2" x 11" brochure discusses how MannaRelief and the Buckner Foundation are helping malnourished children thrive through the donation of Real Food vitamins and minerals.

Page 3 includes a chart illustrating the improvements that the participating made over a 5-month period.

The back page has a reprint of the very popular Miracle in South Dallas article form Eclipse Magazine.