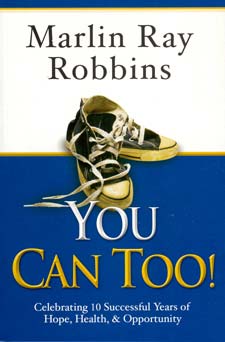 CLOSEOUT - JUST $4.00ea.!
(Quantities Limited)

YOU CAN TOO! is a heart-warming experience with Ray and nineteen of his good friends who have all found that living the life of your dreams sometimes is only a decision away. It is impossible not to be inspired by their stories of courage and passion. By the time you are through, you will be convinced that the life you always dreamed about may not be as far away as you once thought.