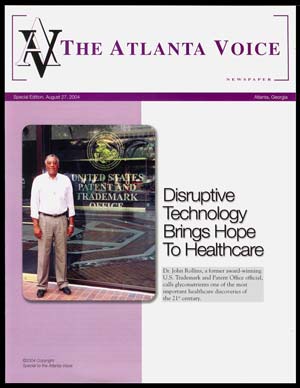 On Sale!
(Quantities Limited)

August 2004 Edition

Having been exposed to nearly every new drug and nutritional discovery that came through the Patent Office in the past 23 years, Dr. Rollins is among the world's most credible people to offer an informed opinion on the subject of a potential disruptive technology in the healthcare industry.

The article contains an interview with Dr. Rollins which provides an insightful and compelling view of a discovery that might truly impact the global healthcare market by shifting its focus to wellness.

In the interview, Dr. Rollins states that one discovery "stands head and shoulders above the rest; the discovery of a new category of vital nutrients called glyconutrients. This discovery might provide the single biggest opportunity to impact health from both ends of the spectrum."