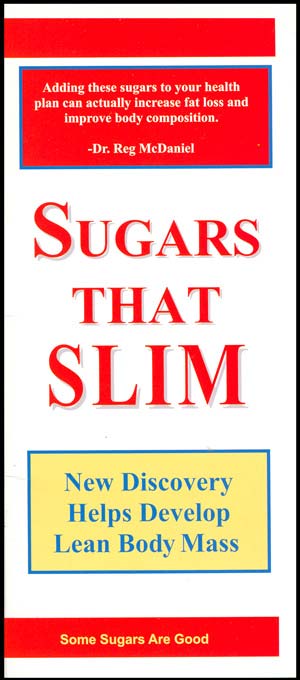 CLOSEOUT - Just $15 for 100!

This 16-page booklet contains information about the new discovery that shows some sugars accelerate the development of lean body mass. It explains that some sugars are good and that the science of glyconutrients is literally exploding world wide.

It also explains that these sugars, which are necessary for optimal health, are everywhere, but we are just not getting them in our modern diet. Our food is killing us, and we are overfed, undernourished, and overweight. The booklet even discusses the five reasons we fail at losing weight. It then gives 10 specific steps an individual can take to reduce fat and develop lean body mass.

The colorful booklet is 3 ¾" x 8 ½ " and fits in a standard # 10 business envelope, breast pocket of a suit, or purse. It is a great resource for anyone looking to learn more about glyconutrition and the development of lean body mass.

Authored by the late Bob Phillips a respected medical researcher, lecturer, and author.