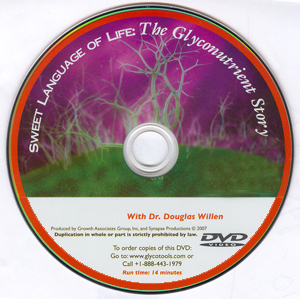 Short, Compliant Version

This DVD is just over 13 minutes long. It contains amazing animation that illustrates with breathtaking beauty and accuracy how glyconutrients work at the cell level and why they are essential to health and life.

See and hear healthcare professionals discuss the science behind glyconutrients while they share their own clinical results.