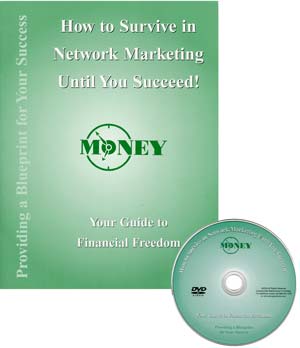 How to Survive in Network Marketing Until You Succeed!

This training covers everything from the benefits of network marketing to prospecting and recruiting. It even teaches you the "Feel, Felt, Found principles and how to deal with objections.

About Lowell & Shirley:

·13-Star Gold Presidential Directors.
·Two of the First 8 Presidential Directors in 1994.
·Launch Team Trainers - 1994/1996.
·Responsible for all the training for all over the USA.
·Recruited the first athletes to be part of their company.
·Charter Members of The Million Dollar Club.
·Earned over $1,000,000 within first 5 years with their company.
·In Top 100 Money Earners - 12 Successive Years.
·Responsible for helping develop and were members of the
first Associate Advisory Council.
·Later served a second term on the Associate Advisory
Council, chairing the Committee on Incentives and
Recognition.
·Helped develop the first budget for the incentive program.
·2001 Member Top 20 Business Builders of the Year.