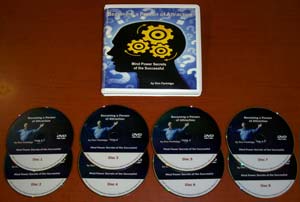 Don Partridge's Personal Growth Seminar!

The 12+ hours of video contained in this DVD set is the same intense personal coaching that Don Partridge has given around the world.

Don has been privileged to see those who have had success and those who have not, and what each did, or did not do. Though his methods may not be the only way one can have success, those who follow his strategies have had more rapid and lasting success.

The main reason many people do not have success in MLM is because hey have never been mentored by those in the inner circle who have had success and have supported others to have success. Don has "been there, done that!"

Don knows what you need to know, and do, to have success.

Now you can guarantee others that they will have a chance to have success because you can introduce them to the inner circle of successful people who know how. They will have the very same coaching that Don has given the people from the United Kingdom to Australia.