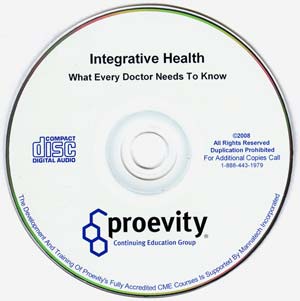 This CD contains an overview of Proevity and several of the more popular nutritional courses proevity offers.

The overview of these courses briefly discusses what both doctors and consumers need to look for when evaluating a Vitamin and Mineral Supplement, evaluating an Antioxidant Supplement and even Glyconutrients.

There are 4 doctors on the CD who give their testimonies as to the practical benefits of the information offered.


Note - The Development and Training of Proevity's Fully Accredited CME Courses is Supported by Mannatech Incorporated.